ABOUT COMPANY
Functional Engineering is a group of people whose aim is to satisfy the protection requirements of its clients by providing the highest quality security and fire protection systems, equipment and related services.
MAIN OBJECTIVES
To offer clients the latest applicable technology in electronic & mechanical security and fire detection,access control and suppression systems and equipment.
To ensure the integrity of these systems and equipment by designing, installing, commissioning and maintaining them to the highest acceptable standards.
To engage in technical services consistent with the clients' needs for protection of life and property. FE is client-driven, not product-driven.
COROLLARY OBJECTIVES
To build a positive reputation for itself as the market leader in the field of electronic & mechanical security and fire detection & access control systems, equipment and support services.
To sustain a reliable on-going business for the benefit of its clients and employees.
To contribute to the local community by providing continuing employment opportunity and training in its specialized field.
COMPANY PHILOSOPHY
To be client-driven, not product driven.
To adhere to international standards of best practice.
To exercise responsibility in the communities in which it operates.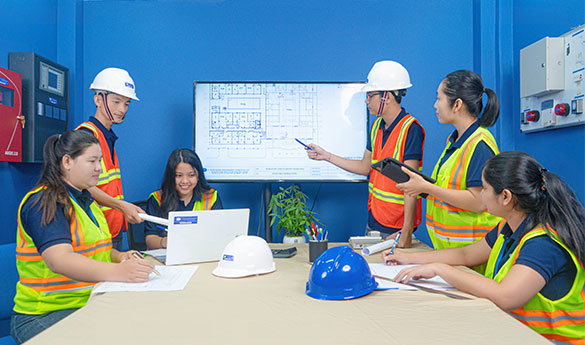 1980
It is not possible to detail the history of Functional Engineering without superimposing the career of its founder Mr. Wolfgang Otto (Bill) Lueckenhausen. Bill first came to Brunei in 1980 to oversee installations at the RBA hangar as an independent contractor. Seeing the potential in Brunei, he formed Functional Engineering Sdn. Bhd. The Company was granted a license by His Majesty's Government to operate in Brunei Darussalam on 21 May 1981. It began with him and three staff.
1983
In 1983, Chubb, through its Singapore Regional representation, contracted the exclusive services of W. O. Lueckenhausen and Functional Engineering Sdn. Bhd. and commenced activity in Brunei.
1987
In 1987, Chubb ceased company-owned operations in Brunei. Functional Engineering Sdn. Bhd. resumed business as Chubb's sole agent. The company currently represents at least a dozen major manufacturers of security and fire protection equipment. As at 2004 FE Brunei has 8 employees.
1994
In 1994, Functional Engineering opened FE Singapore Pte. Ltd. to oversee projects in Vietnam. FE opened a representative office in Ho Chi Minh City in the same year to assist its local company, FE Vina Safety Engineering Co. Responsibility of this Representative Office was further extended to Cambodia in 1998. FE retired its operations in Vietnam in 2004 in order to concentrate its resources on the increased requirements in Cambodia.
2002
As from February 2002, Functional Engineering (Cambodia) Limited operated independently and retained 3 staff members. As at the end of 2008, FE Cambodia has a staff complement of 27 technical, technical admin and corporate admin employees.
2005
The Company continues to review and upgrade its services. In 2005, FE also began consulting and certification services in Occupational Health & Safety. This work is delivered by Nebosh accredited project managers. FE works to international standards and ensures that its technical and administrative staff maintains the highest ethics in the performance of their work.
2006
FE Cambodia likewise works with banking and financial institutions, multinational commercial operations, diplomatic missions and consular offices. Its largest single multi-discipline project in the country was the Acleda Bank Headquarters project which was completed in 2006. FE is one of very few specialist installers, integrating electronic security, fire suppression and fixed physical security engineering. It is currently a preferred installer of Hikvision CCTV, Paradox intrusion detection, Gunnebo Chubbsafes and Kidde Fenwal suppression systems.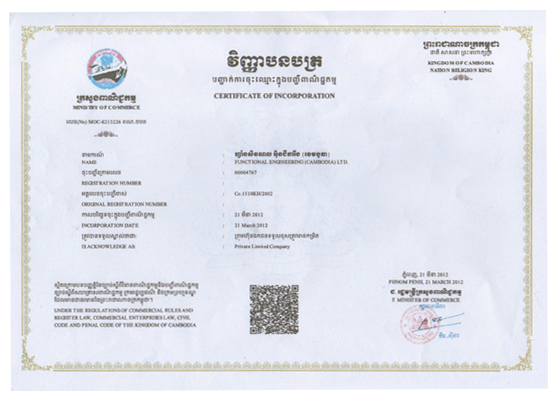 Certificate of Incorporation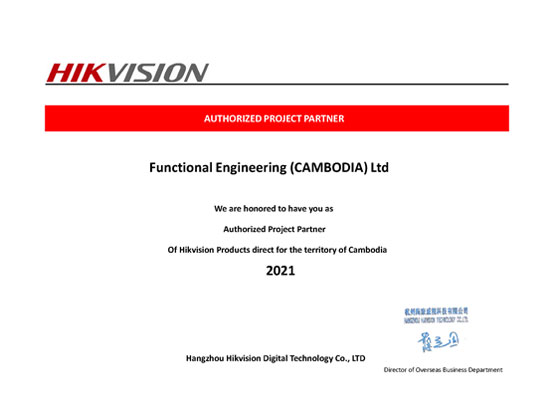 LETTER OF PROJECT SUPPORT from Hikvision 2021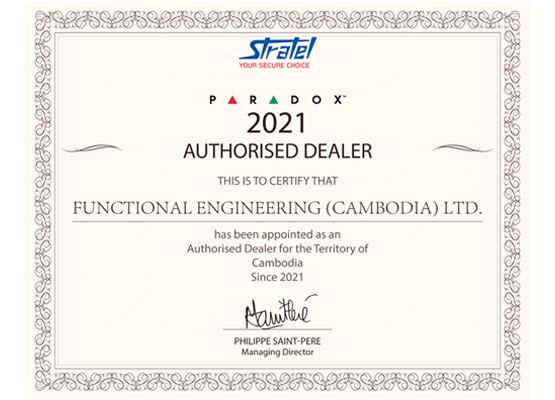 PARADOX-2021-DISTRIBUTORSHIP-CERTIFICATE-FE-ENGINEERING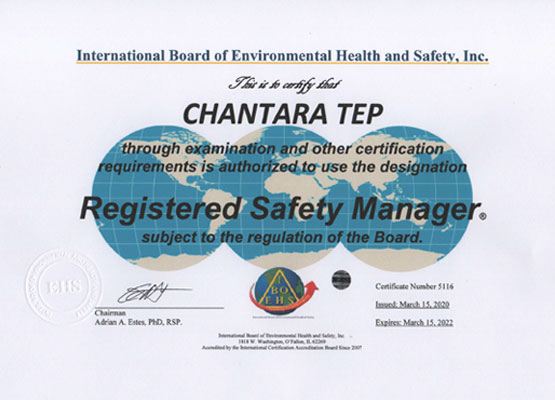 Registered Safety Manager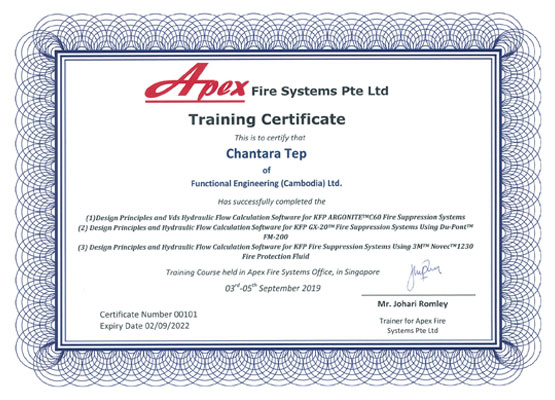 Training Certificate of FM-200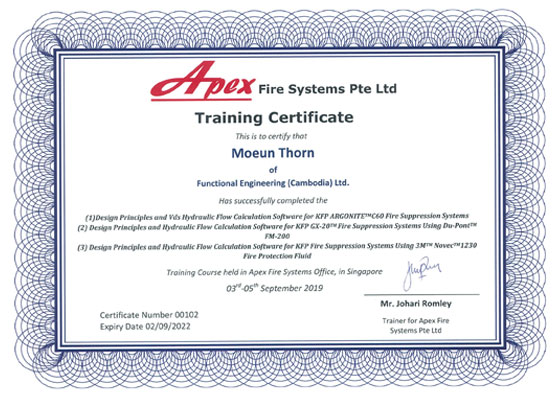 Training Certificate of FM-200-01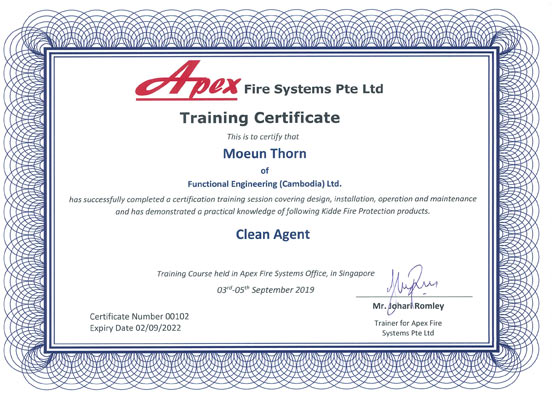 Training Certificate of FM-200-01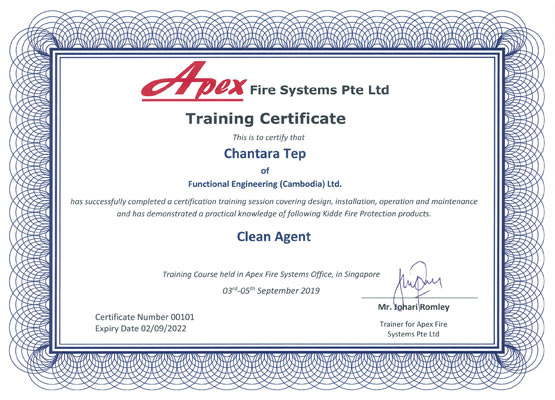 Training Certificate of FM-200-01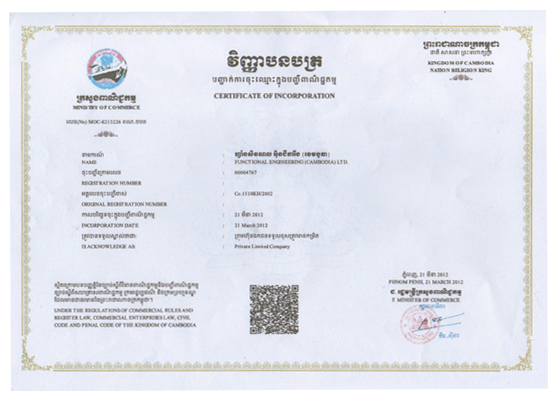 CERTIFICATE OF INCORPORATION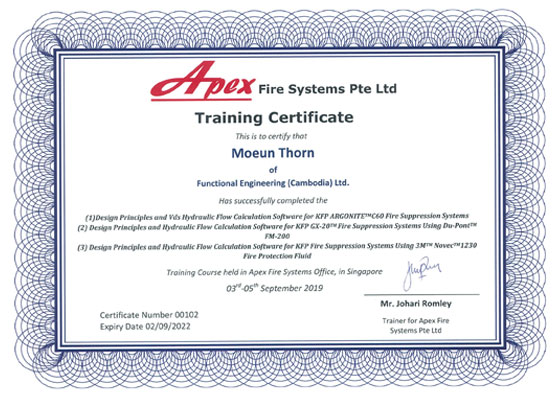 TRAINING CERTIFICATE OF FM-200-01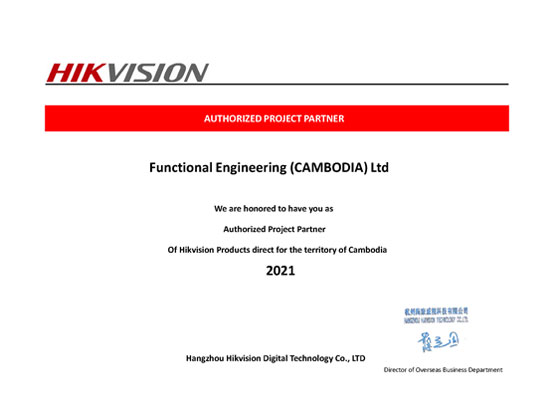 LETTER OF PROJECT SUPPORT FROM HIKVISION 2021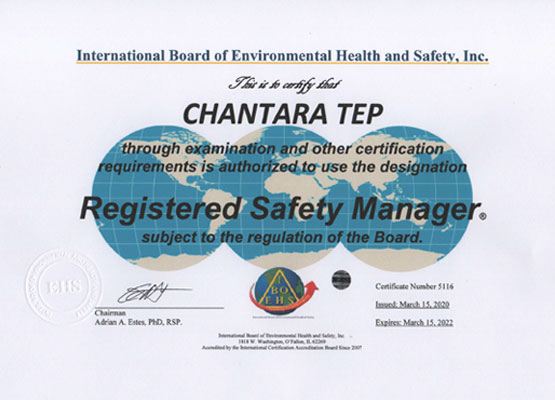 REGISTERED SAFETY MANAGER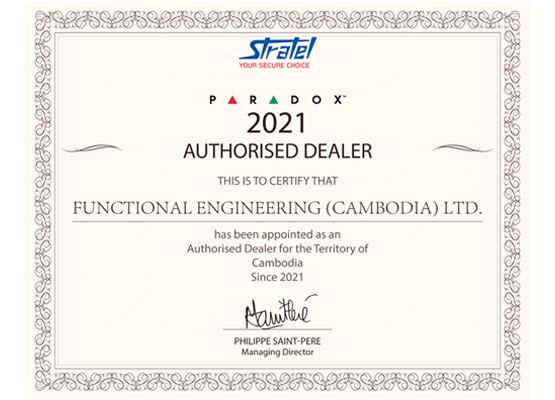 PARADOX-2021-DISTRIBUTORSHIP-CERTIFICATE-FE-ENGINEERING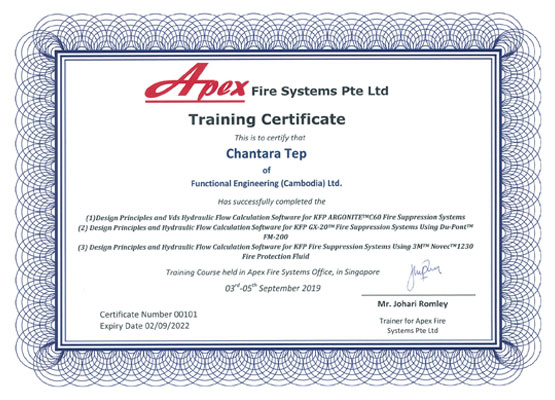 TRAINING CERTIFICATE OF FM-200