The technical meaning of maintenance involves regular functional checks, servicing/cleaning, repairing or replacing of necessary devices, equipment, machinery, building infrastructure, and supporting utilities in industrial, business, governmental, and residential installations. The purpose of preventative maintenance is to ensure the maximum efficiency and availability of Security Systems Equipment, utilities and related facilities at optimal cost and under satisfactory conditions of quality, safety and protection for the environment. As such, the maintenance function becomes a management responsibility.
Over the years, Functional Engineering (Cambodia) has successfully completed projects with various clients which includes with banking and financial institutions, multinational commercial operations, diplomatic missions and consular offices. In addition to this FE also specializes in Maintenance of such systems in which they have undergone Manufacturer's Training.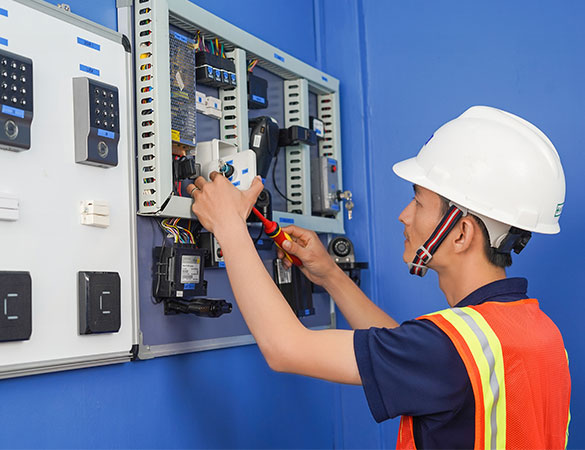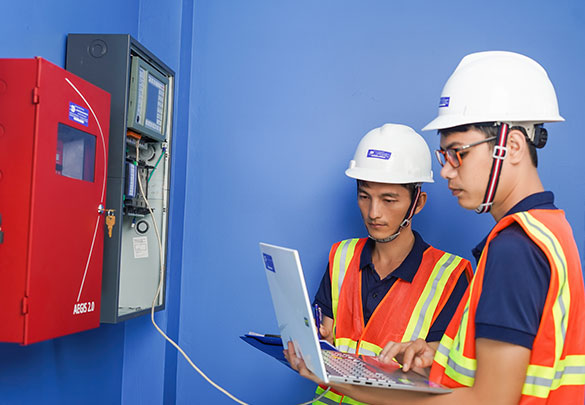 Further to the long experience, knowledge and High Skill Technicians, Functional Engineering offers a level of routine maintenance programs across its comprehensive product range.
By entering into a scheduled maintenance services, you can be sure that your systems are always in good condition and giving you the best performance with minimal down time. A Maintain Service with Functional Engineering (Cambodia) would be:
Respond on-site support with from 1- 2 hours call-out time
Contract respond time 24/7 (On-site & Hotline support)
Troubleshooting & Major Repair with providing standard report.
High quality and high-technology equipment and instruments.
Technical and administrative staff maintains the highest ethics in the performance of works.
To exercise responsibility in the communities in which it operates.