Functional Engineering – Security Systems and Fire Protection Specialist established in 1981. Functional Engineering's corporate philosophy has guided the company over these years. This philosophy of being client-driven, adhering to international standards and exercising corporate responsibility is underscored by a deep commitment to the markets which we server this philosophy is perhaps the reason why we are a successful company.
In Cambodia, the markets for Fire and Security services are rapidly changing: new industries, new technologies and fast-developing societies. Functional Engineering Cambodia does not aim to follow these changes, it aims to lead them. Throughout its history, Functional Engineering Cambodia has been involved in the complete range of electronic security installations including intruder alarm systems, closed-circuit television and surveillance systems, access control systems for single or multiple level addresses, discreet alarm systems as well as integrated communication systems.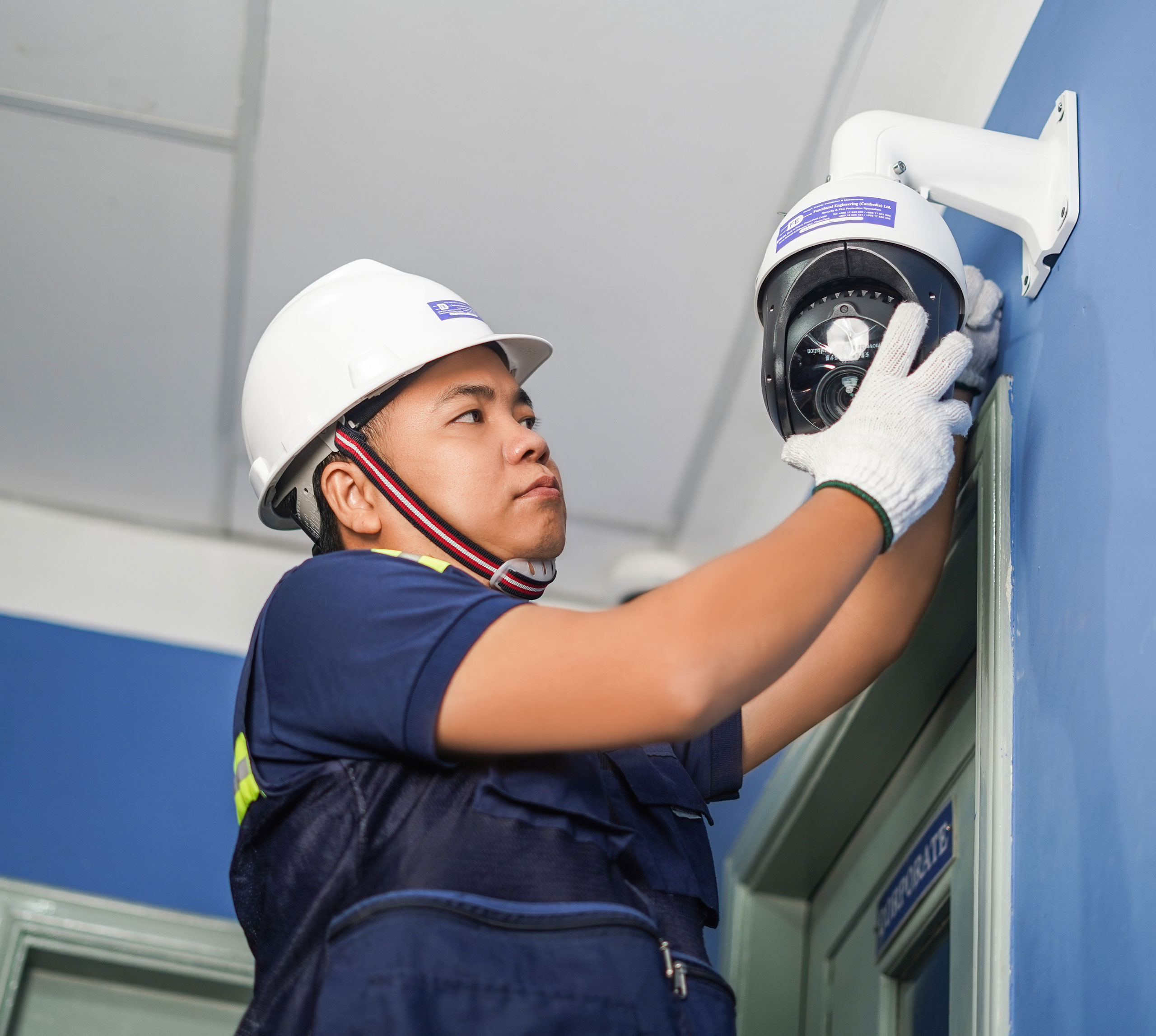 Its fire installations extend to dedicated suppression systems, wet risers and sprinkler systems, kitchen hoods and specialized agent delivery systems; including on-site and remote monitoring of either or both security and fire protection systems.
Functional Engineering (Cambodia) Supply & Install Products and Services are engineered to International Standards (AS, BS, UL, FM, and NFPA) and these would encompass the following:
Safes, Strong Rooms, Vault Doors, Locks
Fire Doors & Fire Resistant Cabinets
Smart Door Controllers, Auto Gates & Turnstiles
ELECTRONIC SECURITY
Intrusion Detection System
Access Control & Time Attendance System
CCTV Surveillance System
Road Barriers, Auto Gate, Turnstile & Parking Management Systems
Video/Audio Communication System
Remote Sensing Monitoring System & Connection
Network & IP Phone
FIRE PROTECTION
Fire Detection & Alarm System
Fire Suppression System & Wet Chemical Fire Suppression System
VESDA (Very Early Smoke Detection Apparatus)
FIXED PHYSICAL SECURITY
Safes, Strong Rooms, Vault Doors, Locks
Fire Doors & Fire Resistant Cabinets
Smart Door Controllers, Auto Gates & Turnstiles